Elmbrook United products are now available online for a limited time.

All the details:
Shop now through November 12th to receive team pricing on all your spirit wear gear. No orders will be accepted after this deadline!

All orders begin the fulfillment process AFTER the deadline passes. Please expect order completion in approximately three weeks after the deadline. Please understand that this is a guideline and actual delivery depends on many factors. Optional flat rate shipping $6.50/order or you can have your order delivered free to the Elmbrook United Office. You will be notified via email when your order is complete.
Place your orders carefully - no returns on custom apparel!
By entering the online store, you are agreeing to the conditions above.

To enter your store, click the logo below: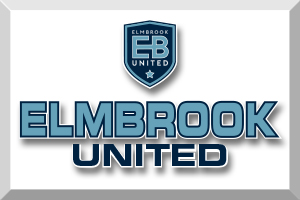 You will be able to link to your store through the graphic above, but not through our website. This assures privacy for your club! If you have difficulty navigating in your store, simply click the 'back' button will navigate you back to the items list.